We offer weekly photos and videos, follow us on social media to see more.
Photo of the week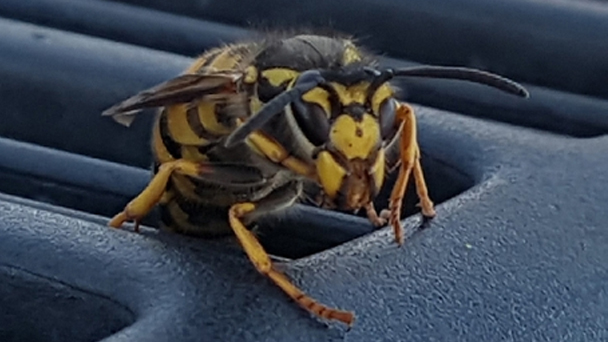 Image of the week is of a European wasp queen. Image provided by our Senior Pest & Weed Officer Jim Bariesheff. If you would like to share an image, please send it to info@ewasp.com.au.
Latest video
Latest video shows the extraordinary nest at McKellar, ACT, in April 2018. The nest was treated by Ranger Jenny Conolly and excavated by the eWasp Team, CoreEnviro Solutions. See our YouTube channel for more videos.
Latest news
You can read more about us and what we do through our blog.